Flavio Tejada

Owner | Broker | Realtor | MBA-Finance

Over 20 years experience in real estate and lending.

Work directly with the Owner/Broker.
Excellent Full-Service at discount prices!

About Us


_____________________________________________________________________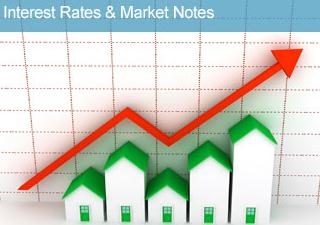 Get Loan Pre-Approved - Loan Pre-Approval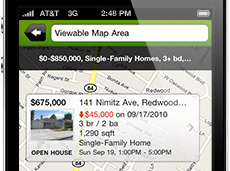 Go Mobile - Mobile App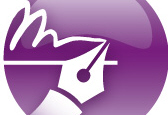 Electronic Signatures - Sign Documents Online


_____________________________________________________________________


The Process/How it Works:
We do everything other Brokers/Agents do and more;

Buyers, email us your loan pre-approval letter and proof of cash funds (this does not obligate you to use our service),
then we will ... click for the details

Sellers, email us your property's address and details about your plans to sell (this does not obligate you to use our service),
then we will ... click for the details



FAQ/Important Information:
1. Crafting the Winning Home Purchase Offer (multiple offers)

How can you increase your chances of winning against competing home buyers?

The winner chosen by the seller is usually the most qualified home buyer, with the best price, the fewest strings attached, and who will close escrow quickly and timely.
The winning purchase offer package may include:
a) All cash, or
b) A large cash down payment (20% and higher), and
c) A loan pre-approval letter from a reputable direct lender (note: a direct lender is a bank or company that can make you a mortgage; a mortgage broker is not a direct lender);
... click for the details
...Register now and get our FREE sample buyer/seller packet including a purchase offer contract, rebate agreement, and more, and also to have access to all our website.
You will receive our response via an https:// encrypted and secure email account where you may also send private information.
_____________________________________________________________________

Buyer 50%-60% Commission Rebate/
Refund/Cash Back! Examples;

| | | |
| --- | --- | --- |
| Price | Buyer $Rebate$ | Seller $Discount$ |
| $3,000,000 | $45,000 | $75,000 |
| $1,500,000 | $22,500 | $33,750 |
| $600,000 | $9,000 | $12,000 |
Seller 1-1.5% Low Commission/Discount
We serve San Mateo & Santa Clara Counties - Begin your search here...


Atherton- Belmont- Burlingame- Daly City- Foster City- Half Moon Bay- Hillsborough- Millbrae- Menlo Park- Pacifica- Palo Alto- Portola Valley- Redwood City-
San Bruno- San Carlos- San Mateo- South San Francisco- Woodside- Cupertino- Campbell- Los Altos- Milpitas- Mountain View- Sunnyvale- Santa Clara- Saratoga

Neighborhoods/Communities Information - Get it here...

Open Houses - Begin your search here...

We show you "ACTIVE" listings for sale in real-time (also Contingent, Pending, Sold, and Comparable listings).
You may search for your home or income property on our website, or another website.
Note ours does not mislead you with thousands of properties that are not for sale (e.g. pre-foreclosures, off-market, etc.).


Builder New Homes - Begin your search here...


---

Atherton Real Estate, Belmont Real Estate, Burlingame Real Estate, Daly City Real Estate, Foster City Real Estate, Half Moon Bay Real Estate, Hillsborough Real Estate, Millbrae Real Estate, Menlo Park Real Estate, Pacifica Real Estate, Palo Alto Real Estate, Portola Valley Real Estate, Redwood City Real Estate, San Bruno Real Estate, San Carlos Real Estate, San Mateo Real Estate, South San Francisco Real Estate, Woodside Real Estate. California, CA. We also offer our service in Cupertino, Campbell, Los Altos Hills, Los Altos, Los Gatos, Milpitas, Monte Sereno, Mountain View, San Jose, Sunnyvale, Santa Clara, and Saratoga.

Realtor rebate is also known as commission rebate, commission refund, buyer rebate, home buyer rebate, buyer cash back, buyer cash refund, home buyer cash back, home buyer refund, real estate rebate, Broker rebate, Agent rebate, and Brokers, realtors, agents, commissions rebates, and Discount/Low commission. The rebate may be given at closing or after escrow closes. The general consensus is the rebate is not taxable when you buy, and becomes an adjustment to your tax basis when you sell. Consult with your tax accountant. Bienes Raices, reembolso de comision en efectivo, rebaja de comision en efectivo, baja comision, compra, comprar casas, vender, ventas de casas.



AmericaRealtyOnline.com | Realty & Mortgage

Contact Info
Flavio Tejada
Owner | Broker | Realtor® | MBA-Finance
DRE#: 01420530